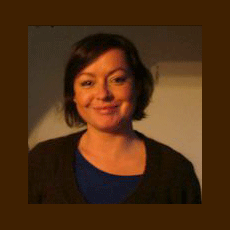 I've always had a love for what makes us tick, however I didn't get the required points to study psychology when I left school, so my career took another path. I completed a BA (1994) in photography and afterwards worked in photographic studios both in Italy and Ireland. I later worked in the department of Irish Folklore, University College Dublin for 6 years designing elearning courses.
Things have a way of coming full circle; while working in UCD and completing an MA in design in 2005, I completed a project called 'Poetry in Motion'. This reignited my love for the psychology of feeling, particularly the work of Antonio Damasio and Mihaly Csikszentmihalyi. Though I changed careers in 2008 and started working as an EFT practitioner, everything I did before is connected to what I'm doing now by way of my focus on the importance of feeling our emotions and sensations.
I am a certified EFT practitioner (trained with EFT founder Gary Craig, EFT Cert-I), clinical hypnotherapist (Advanced Diploma) and licensed Energy in Motion practitioner. I also have an MA in Counselling & Psychotherapy and completed my thesis (2011-2013) on trauma and dissociation (1st class honours). I am particularly interested in somatic dissociation and how it shows up in the body in various symptoms/conditions.
I am a member of the Association of Professional Counsellors and Psychotherapists in Ireland and the International Association for Trauma Professionals. I am also an accredited member of the Guild of Energists. I keep up with the latest research both for my own enjoyment and to fulfill my continuing professional development requirements (50 hours per year). Workshops and courses that I have completed:

• Shame, Self-Loathing & Complex Trauma Treatment: Somatic Interventions with Janina Fisher, PESI, 2016.
• Certified Family Trauma Professional Intensive Training: The Most Effective
Techniques for Treating Traumatized Children, Adolescents and Families with Robert Rhoton, PESI, 2017.
• Brainspotting with David Grand, Sounds True, 2017.
• Embodiment Exercises: How to Sense the Body to Increase its Powers of Self-Regulation, Raja Selvam, 2017.
• How to Work with Trauma That is Trapped in the Body with Pat Ogden (The National Institute for the Clinical Application of Behavioral Medicine, NICABM), 2017.
• An Integrative Approach to Treating Complex PTSD and Dissociative Disorders with Kathy Steele, Cork, Ireland, 2017.

I have also completed seminars and workshops with Jess Angland, Bessel van der Kolk, Bonnie Badenoch, Peter Levine, Tim Dunne, Daniel Siegel, Eric Gentry and Tara Brach etc.