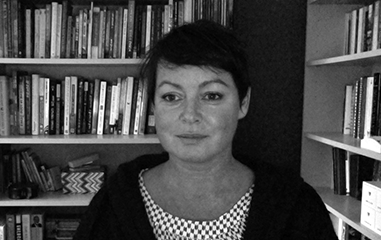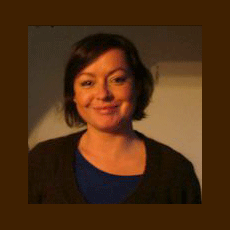 Things have a way of coming full circle; I completed a project called 'Poetry in Motion' for an MA in Design and it reignited my passion for the importance of feelings and emotions in our lives. I had originally wanted to study psychology, but life took me down a different path. I ended up studying photography which I still love, but now I feel like I am finally doing what I am meant to be doing.
The psychiatrist Ivor Browne, who I really admire, has a simple and elegant definition of trauma: unexperienced experience. It really makes sense to me, because when we are traumatised we cannot integrate what we find too hurtful and difficult to accept. Experiences remain unexperienced because of dissociation. That is how important dissociation is to trauma; they are inherently linked. Hence my passion for feeling our feelings and body sensations so we can heal our traumas.
If you would like to learn more about the importance of emotions, the work of Karla McLaren is truly exceptional, I recommend that all of my clients get her book, The Language of Emotions: What your feelings are trying to tell you. Another book I highly recommend is In an Unspoken Voice: How the Body Releases Trauma and Restores Goodness by Peter Levine, his work has been invaluable to me both personally and professionally.
I have an MA in counselling & psychotherapy and completed my thesis on trauma and dissociation (1st class honours). In addition to being a psychotherapist, I also use EFT, hypnotherapy and matrix birth reimprinting to help locate root causes in my practice.
Professional Memberships:
» Association of Professional Counsellors and Psychotherapists in Ireland
» The Association for the Advancement of Meridian Energy Techniques (AAMET).
» Guild of Energists

I keep up with the latest research both for my own enjoyment and to fulfill my continuing professional development requirements (50 hours per year). Workshops and courses that I have completed:

• Shame, Self-Loathing & Complex Trauma Treatment: Somatic Interventions with Janina Fisher, PESI, 2016.
• Certified Family Trauma Professional Intensive Training: The Most Effective Techniques for Treating Traumatized Children, Adolescents and Families with Robert Rhoton, PESI, 2017.
• Brainspotting with David Grand, Sounds True, 2017.
• Embodiment Exercises: How to Sense the Body to Increase its Powers of Self-Regulation, Raja Selvam, 2017.
• How to Work with Trauma That is Trapped in the Body with Pat Ogden (The National Institute for the Clinical Application of Behavioral Medicine, NICABM), 2017.
• An Integrative Approach to Treating Complex PTSD and Dissociative Disorders with Kathy Steele, Cork, Ireland, 2017.
• How to Work With Shame, (The National Institute for the Clinical Application of Behavioral Medicine, NICABM), 2018.
• Health and Healing Through Mind-Body Unity with Gabor Maté, Cork, Ireland, 2018.

I have also done seminars and workshops with Jess Angland, Bessel van der Kolk, Bonnie Badenoch, Peter Levine, Tim Dunne, Daniel Siegel, Eric Gentry and Tara Brach, among many others.